NURTURING RELIGIOUS & PRIEST FORMATION
Scholarly Publications of Original and Translated Works of Philosophy & Theology of Great Intellectuals.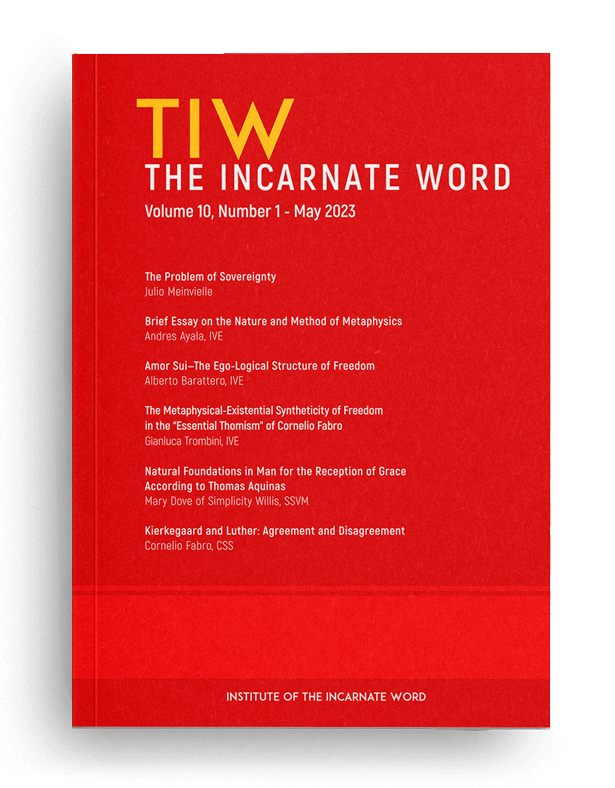 The main goals of The Incarnate Word are to encourage the promulgation of (1) the intellectual works of philosophy & theology of the Religious Family of the Institute of the Incarnate Word (IVE) and (2) the thought of two great 20th Century intellectuals: Fr. Cornelio Fabro and Fr. Julio Meinvielle.
The editor for The Incarnate Word is Rev. Fr. Nathaniel Dreyer. The journal is published twice a year and is available in digital and print versions.